Our Blog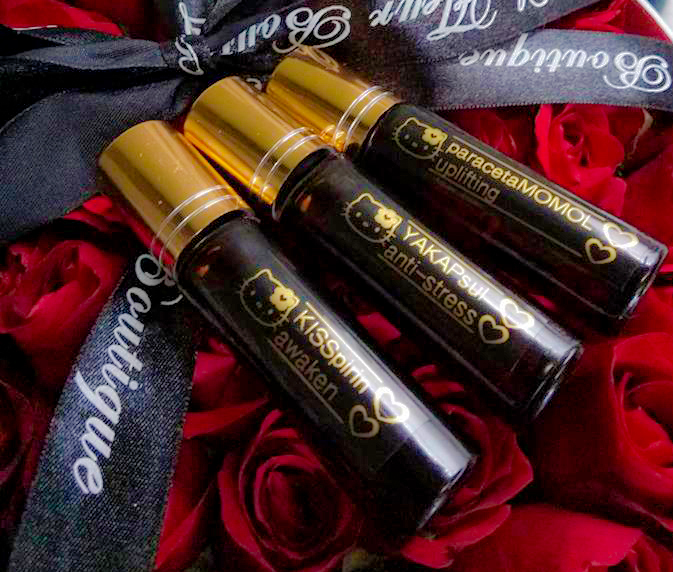 Essential Oils For Balance and Well Being
02 February 2018, Posted by
---
YAKAPsul (Anti-stress: Bergamot, Lavender, and Cedarwood) Need a HUG? Shark week ni boss? Bring out your YAKAPsul blend and apply on your neck and on your wrist before going in that meeting. Lavender is a known essential oil to calm you and even the people around you. It is the oil of honest communication and expression. Kalma lang! The clean and refreshing notes of Bergamot is effective against anxiety and depression while Cedarwood promotes feelings of self-esteem kaya Aja! Kaya mo yan!
ParacetaMOMOL (Uplifting: Ylang-ylang and Sweet Orange)

Had a LONG DAY? Promote happiness,well being, and euphoria, with our ParacetaMOMOL blend before you pucker up and release more endorphins. Just swipe behind your ears and on your wrist before taking a whiff. Walang ka-MOMOL? OK lang! Ylang-ylang, the flower of flowers, is known for its aphrodisiac qualities. This romantic blend, added to the uplifting aroma of Sweet Orange, carries cheerfulness while simultaneously calms, making it ideal as an overall mood enhancer and relaxant. So bring this on your next Tinder-date and for sure next Valentine's may ka-MOMOL ka na!
KISSpirin (Awaken: Pink Grapefruit and Peppermint) Start your day with our KISSpirin and welcome good vibes your way. Emotionally, pink grapefruit essential oil is energizing, gives a healthy sense of optimism and confidence. Mixed with Peppermint essential oil, its invigorating scent is undeniably soothing, strengthening, and stimulating. Simply irresistible and peg! Put some on your neck or behind your ears as Pink Grapefruit helps with feelings of anxiousness, bad mood, or even stress--all of which impact our hormones, and thus, our weight. So swipe some more, sniff some more, para se-sexy ka na, oozing with sex appeal ka pa!
These products is a collaboration with Happyoilerph on IG

How to Order
1. Choose your Bouquet

---
2. costumize your bouquet

---
3. check shopping cart

4. answer delivery form

---
5.Pay
---
6. send picture of payment via email

If you have any questions? Please feel free to message us.
MESSAGE US